BODIA NATURAL HERBAL SOAPS
Herbal soaps are not only good for your skin, but they contain non chemicals and give you a refreshed bathing and showering experience. It is time to say goodbye to your regular soaps and to welcome chemical free and natural soaps! What is herbal soap? Why use natural soaps? Let our Apothecary expert tell you everything about herbal soaps.
Traditional saponification
What are herbals soaps?
Herbal soaps are organic products made from rare herbs and 100% natural ingredients that are beneficial and healthier for skin. Herbal soaps using the cold process method that keep their glycerin to help and retain the moisture in the skin thereby making these soaps perfect for all skins, and especially for dry skins conditions. These soaps are totally chemical free so there is barely chances of any harmful or side effects from them as these contain natural oils. The herbs infused in these soaps have therapeutic and healing characteristics that offer specific benefits to the skin, such as nourishment, strength, healing and moisturizing. These soaps also contain super fatty oils, Vitamin E, aloe vera and essential oils, that all lead to the good health of the skin and overall health. Consumers who are shifting their preference in soaps from chemical to organic and herbal soaps because of the associated benefits.

Naturally herbal soap is almost always made with essential oils: the concentration of a plant's volatile oils that are not only therapeutic but smells very nice as well. They're the bottled life force of the plant – and each has its own special properties. Examples like Rosemary, which oil is stimulating and aromatic, or peppermint, which invigorates the mind and your skin.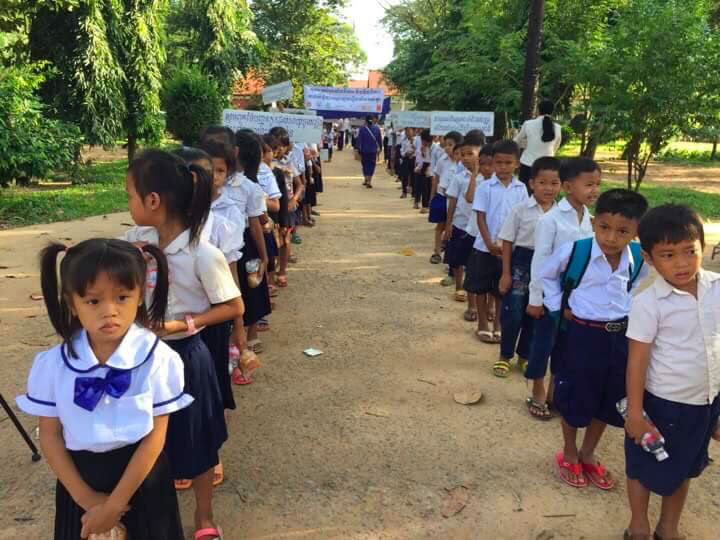 What kind of organic ingredients are in Herbal soaps?
Herbal Soaps are made using natural herbs, food grade vegetable oils, essential oils and other natural ingredients. Some common ingredients that are used in making these soaps are certified organic olive, coconut, palm, soybean, castor and almond oils, with the addition of cocoa butter, shea butter, aloe vera, vitamin E and essential oils. These soaps do not contain any additives, synthetics, fillers, petroleum distillates, chemicals, dyes, or metals.

Different types of herbs that are used in making these soaps include eucalyptus, turmeric, mint, coffee, lemongrass, cinnamon, vetiver and many more.

Our Herbal soaps have different types and are all suited for all skin types. The essential oils are the most essential component in the making of our natural soaps. The custom blend of oils in our bars of soap makes them distinct. All of the oils we use come from plant-based sustainable sources of fruits, vegetables and herbs. Think of it as healthy food for your skin!

By blending these various oils, we craft a perfect bar of soap – moisturizing, long lasting and luxuriously lathering with the best essential oils in Cambodia!

Coconut Oil is a rich, saturated oil that moisturizes and protects the skin. As we know, coconut oil obtained from the fruit of the coconut, this oil is widely used in the production of cosmetics and soaps. It's one of our favorite soap making oils as it creates a long-lasting soap that cleans well and produces a rich lather.

Olive Oil a therapeutic oil packed with antioxidants that are easily absorbed by the skin. It is known for its benefits to heal, soothe and protect the skin. Dermatologists everywhere recommend soaps made with olive oil. This gentle, moisturizing oil is ideal for those who have dry and sensitive skin types, or anyone who likes a mild, moisturizing soap that cleans without drying out your skin. As a moisturizer, olive oil acts by drawing moisture from the air and holding it to your skin. The oil also forms a film that helps your body retain its own moisture, yet it does not prevent your skin from performing naturally healthy functions.

Soybean Oil is naturally high in lecithin and vitamin E. It is easily absorbed and leaves your skin feeling very smooth. Soy oil produces great lather. It is a vegan alternative to animal fats.

Sesame Seed Oil One of the best oils to nourish your skin. It contains loads of vitamin E along with vitamin B complex and vitamin A which helps nourish and rejuvenate skin. Sesame oil, used for massage and health treatments in Ayurvedic medicine, contains a potent antioxidant called "sesamol" that is beneficial for mature aging skin and helps reduce the appearance of fine lines and wrinkles.
8 things to know about the saponified soap
1/. More eco-friendly
There are many reasons to be concerned about life on our planet. Let's talk about plastic here: it's a HUGE issue. Today's consumers are becoming more aware of the amount of plastic that they bring into their homes. Liquid soaps and shampoos are packaged in plastic containers that are creating unnecessary waste.

2/. They are protecting your skin
Research has shown that frequent and correct hand-washing is the most efficient way to reduce the spread of germs and illness. Using a natural handmade soap bar will be gentle on your skin and won't strip your skin of natural oils.

3/. They are ideal for skin microbiome
Most of the dirt and germs on your skin is trapped by skin's oil. The sustainable soaps break the surface tension of the water and allow the water to wash it clean without irritating your skin and do not leave it dry.

4/. Cold processed
Handmade soap is produced in small amounts by using the traditional cold process method. As you have known, this method uses little equipment and that allows the soap to retain the natural glycerin which provides natural emollients for your skin.

5/. Cost-effective
Handmade soap is economical: when you keep your handmade soap on a well drained soap dish it will dry out completely between uses and will last a long time. So you just spend a little money and you can get the best soaps for your skin.

6/. They are amazing
Soaps made by hand have a luxuriously creamy and fragrant lather. The Soap Bar adds clays and botanicals to the soaps that help to increase the creaminess and silky feel of the lather. Our handmade soaps are fragranced with bespoke blends of essential oils that impart a soft and gentle fragrance to your skin.

7/. Kind to your skin
Handmade soap bars contain an ingredient that helps to retain moisture in the skin: glycerine. Which is different from commercial soaps that leave many people's skin dry and itchy. Most commercial soaps have the glycerin removed from their composition.

8/. Free from palm oil
Our handmade soaps do not use palm oil. Our commitment is to protect the environment so we avoid using palm oil in our products.
The Rabbit School
Featured video